Award Winning Dentistry In Reading
Meet The Reading Smiles Dental Team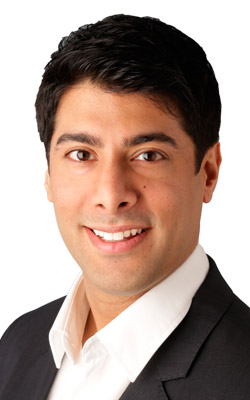 DR HANEL NATHWANI
CLINICAL DIRECTOR AND COSMETIC DENTIST
GDC: 83486
BDS (Birm), FIADFE
With an excellent reputation with his patients Dr Nathwani worked on Channel 4's 10 Years Younger Dental Team, was approached by Sensodyne to appear in their 2015 TV Campaign for healthy smiles and awarded a prestigious fellowship in 2014 for his services to Cosmetic and Facial Aesthetics.
As one of the UK's few Invisalign Diamond providers, his cases are frequently covered in Journals and mainstream publications. Dr Hanel Nathwani has spent 10 years working on Harley Street, Knightsbridge and Kensington. Dr Hanel trained at some of the most prestigious dental schools in the world, including with Harry Rosenthal in New York and the Dawson Academy in Florida.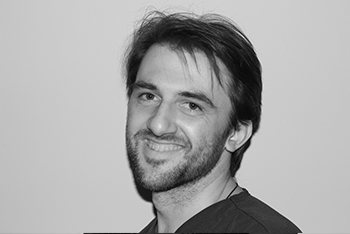 Cristian Dobreci
Periodontology
Read Bio
Dr Cristian Dobreci
(GDC: 241235)
DMD, MCLINDENT Periodontology (LOND), EFP DIPLOMA IN PERIODONTOLOGY AND IMPLANT DENTISTRY, MSC BIOMATERIALS, CERT OF COMPLEMENTARY STUDIES IN IMPLANTOLOGY
Dr Dobreci has been trained in Periodontology to a Specialist level at the World renowned Eastman Dental Institute, University College London (UCL), one of the most recognised programs for this field.
He also holds a Master's Degree in Biomaterials and a Certificate of Complementary studies in Implantology.
When away from the practice, he enjoys swimming, running and cycling and has taken part in several half marathons.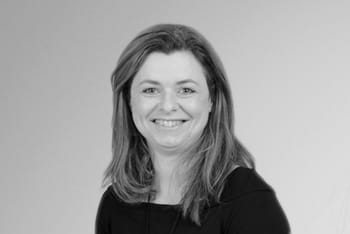 Dr Marina Spanaki
ENDODONTICS
Read Bio
Dr Marina Spanaki
(GDC: 78792)
MSC (Lon) in Endodontics
Marina completed her MSc in Endodontics at Guys Hospital, London in 2003. Since then her practice has focused purely in Endodontics and Marina is considered one of the best in Berkshire. Endodontics is the field of dentistry dedicated to root canal therapy.
Marina is able to tackle the most complex root canal cases with skill and care using all the latest technologies including the use of a dental microscope. Root canal therapy considered simpler, can also be referred to her if a patient want the highest possible success rate due to the time, materials and skill Marina will offer.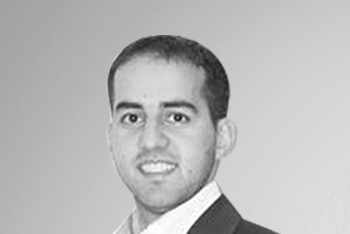 Dr Yusuf Alshafi
Implant and Oral Surgery
Read Bio
Dr Yusuf Alshafi  
(GDC: 115761)
BDS (Lond) MFDS RCSEd
Yusuf graduated from Guy's, King's and St Thomas' Dental Institute. He completed a Senior House Officer position at Guy's Hospital in Oral Surgery and Restorative Dentistry. He has gained a postgraduate diploma and subsequent entry as a Member of the Faculty of Dental Surgeons, at the Royal College of Surgeons, Edinburgh.
Yusuf has a special interest in Implant Dentistry, Oral Surgery and Periodontics (Gum Treatments). He has completed many postgraduate courses in implant dentistry in the UK, US and Europe. As a result, he has experience in the most advanced dental implant treatments and the latest techniques. He is currently in the process of completing an MSc in Implant dentistry and Oral Surgery.
In addition to this, he has completed a year-long course in periodontics (gum treatments) and provides the more complex gum treatments for our patients – including gum disease treatments and cosmetic gum surgery.
In his spare time, he enjoys playing football and travelling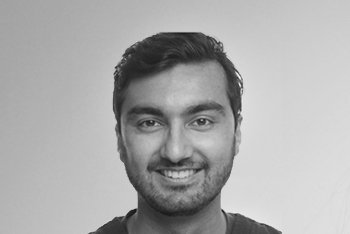 Read Bio
Dr Farhan Janjua
(GDC: 150106)
BDS (Manc)
Farhan strives to be a perfectionist. He sets his standards high and maintains them. Understandably, therefore, he is currently in training to be a Specialist in Prosthodontics at University College London, which makes him an expert in replacing lost or damaged teeth and making them look natural.
Patients remark on Farhan's gentleness, his compassion and understanding, and his superb knowledge of his field of interest. Farhan always takes the time to listen and understand his patients. Without this care and consideration, the incredible results he achieves would just not be possible.
Rest assured that when you see Farhan you will have time to discuss, think though and weigh up every option and solution before you make your choice. Farhan has vast experience in this field of dentistry and has a library of real life stories and photographs to help explain your options and likely treatment results. You can expect to get a healthy, functional and beautiful smile comfortably with Farhan, without stress or worry.
Farhan also works closely with the clear brace provider Invisalign. When teeth are straighter, patients often feel that they need less cosmetic dentistry done. They've found their treatment has been simpler and required less long-term investment as a result of the careful tooth straightening. At Reading Smiles, this delights us; as we understand that, quite often, less is more.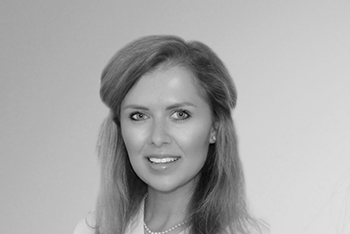 Dr Alexandra Day
Dentist & Facial aesthetic
Read Bio
Dr Alexandra Day BDS (Hons)
(GDC: 229026)
Dr Alexandra Day graduated from The University of Sheffield with an honours degree in dental surgery, winning multiple undergraduate awards. She has since pursued a career focused on advanced facial rejuvenation and cosmetic dentistry.
Alexandra is a hugely passionate clinician and invests a lot of time really bonding with her patients, listening to their needs, educating and guiding them to look and feel their very best.
As one of the youngest ever clinicians to complete all advanced level training in the field of facial rejuvenation including dermal fillers, Botox, chemical peels and non-surgical face lifts using PDO threads, Alexandra now teaches and is an ambassador at the world renowned DrBK Training institute. Her skills in facial rejuvenation have allowed thousands of patients to achieve beautiful, natural results in treatments ranging from nose reshaping to cheek contouring, wrinkle reduction, lip augmentation, pigmentation correction and eyebrow lifting without any need for surgery, pain or downtime.
It is very important to Alexandra that her patients are able to feel comfortable and relaxed and actually enjoy their visits to Reading Smiles. Her perfectionist nature and her devotion to her patients allow her to create beautiful smiles with an advanced array of treatments from minimally invasive dentistry including tooth whitening, Invisalign tooth alignment and artistic tooth bonding, to veneers, crowns and full smile makeovers.
Her kind and caring nature and meticulous attention to detail has seen her develop an ever growing following of loyal clients who come to see her from all over the UK and overseas including models, celebrities and dignitaries.
Outside of work, Alexandra's other passion lay in fitness and nutrition and you're most likely to find her on the tennis court, working hard at the gym or cooking up nutritious and delicious delights in the kitchen.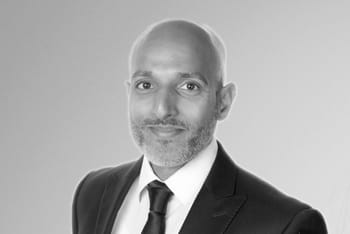 Dr Vijay Bhargava
Implant & Oral Surgeon
Read Bio
Dr Vijay Bhargava
(
GDC: 82259)
Oral/Implant Surgeon BDS (Lon) MFDS RCS (Eng) MSurg Dent RCS (Eng) Dip Imp Dent (UCL)
Vijay graduated in 2003 from Barts and The Royal London Queen Mary's School of Medicine and Dentistry. Vijay completed the Diploma of Membership of the Faculty of Dental Surgery (MFDS) at The Royal College of Surgeons, England and following this he worked as a Senior House Officer in Oral & Maxillofacial Surgery at Southend Hospital. From 2006 to 2012 he worked part time for a private corporate group in Horsham.
He has fulfilled the Society for the Advancement of Anaesthesia in Dentistry (SAAD) course and in 2009 he completed the Specialty Diploma of Membership in Surgical Dentistry (MSurg Dent) from the Royal College of Surgeons of England. He has completed the Facial Aesthetics Masterclass, at the Royal College of Surgeons, FGDP (UK) to provide Botulinum Toxin & Dermal Fillers. Vijay received a Distinction 4 year Diploma in Implant Dentistry, and received an award for Outstanding Achievement in Implant Dentistry at Eastman Dental Institute. Committed to developing implant skills, he has travelled toLisbon to learn the All-on-4™ technique & attends courses updating his knowledge regularly. Vijay also teaches undergraduates oral surgery at King's College London & performs oral surgery at Kingston Hospital. Outside of Dentistry Vijay has twice completed The London Marathon with a personal best time of 4:08 11 seconds. Currently a regular gym attendee.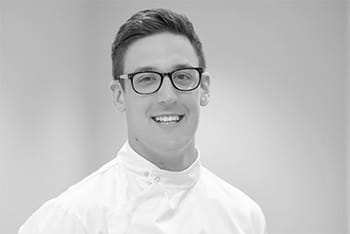 Dayle Greenfield
HYGIENIST / THERAPIST
Read Bio
Dayle Greenfield
(GDC: 202793)
Dayle qualified from Kings College Hospital in Dental Hygiene and Dental Therapy, achieving the Professionalism award on completion.
Recently short listed for Best Therapist 2017 by The Oral Health Awards, Dayle is constantly attending lectures and courses to deliver the very best restorative and preventative dentistry.
Dayle has a special interest in preventative and minimally invasive dentistry, dealing with anxious patients and children on a regular basis. His laid back personality and easy going nature tends to put people at ease during treatments.
His biggest interests are American football, playing and coaching in the U.K and Internationally.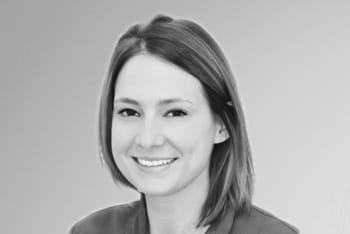 Lauren Smoothy
Orthodontic Therapist
Read Bio
Lauren Smoothy 
(GDC: 161075)
RDN, Dip Orth (Warwick) – Orthodontic Therapist
Lauren graduated from Warwick medical school in 2010 with a diploma in orthodontic therapy and is registered with the General dental council.
On graduation, she was presented with the most outstanding student of the year award for achieving the highest academic results for her year group.
In 2010 Lauren also won Orthodontic therapist of the year for her case study at the British orthodontic conference.
Since qualifying Lauren has worked both with Adult and Private and has over 12 years experience working in orthodontics.
Lauren joined Reading smiles in 2018 to maximise her time helping patients achieve their fantastic smile alongside Dr Hanel.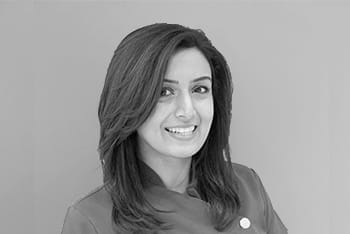 Jai Dattani
TREATMENT COORDINATOR
Read Bio
Jai is our treatment coordinator to help support any major or long term treatments at the practice. Her warm and approachable nature helps put patients at ease.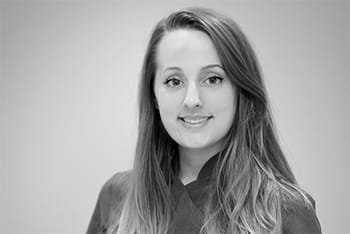 Robyn Stocking
Treatment care coordinator
Read Bio
Robyn Stocking started nursing over 9 years ago, and quickly became a favourite with patients for her calm, fun and intuitive nature.
Her passion and dedication to dentistry is unmatched. Robyn is responsible for building a strong, friendly team and developing and delivering customer service of the highest standard.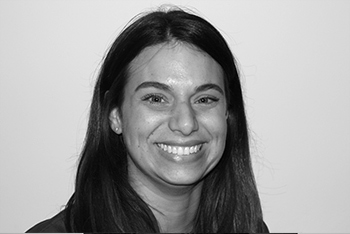 Dani
Patient care co-ordinator & Treatment co-ordinator
Read bio
Dani has a vast amount of customer facing experience and understands the importance of providing exceptional customer service. She is a bubbly, enthusiastic and truly believe Reading Smiles can offer patients the best dental care and customer service.
Dani is able to put patients at ease regarding their treatment plan and ensure they fully understand their options and next steps.
Dani loves meeting new patients and enjoy building good positive relationships with them. Dani's ethos is Positivity is key, 'One team one dream'
Outside of work Dani enjoys going on woodland adventures with her husband and three son's. She enjoys keeping fit by going to the gym regularly and enjoy socialising with friends over brunch.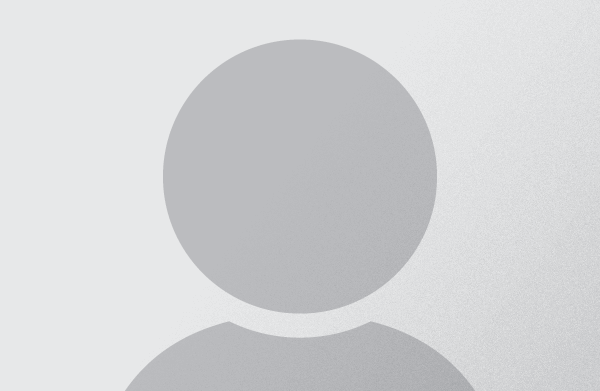 Lucie Emmerson
Treatment coordinator
Read Bio
Lucie is the newest edition to the team at Reading smiles, she is our full time treatment coordinator at the practice, supporting our patients through their smile journeys.
Lucie started working in private health clubs where she discovered an interest in wellbeing. Then in 2016, Lucie started her career in dentistry in 2016 as a treatment coordinator in the private dental sector.
Lucie feels passionate about giving people a better smile and she love supporting patients through their journey. She works alongside Dr Hanel and is an avid supporter of Invisalign after having undergone Invisalign treatment herself.
In her spare time Lucie loves spending time with family and friends and enjoys adventurous walks in the sunshine with her pup!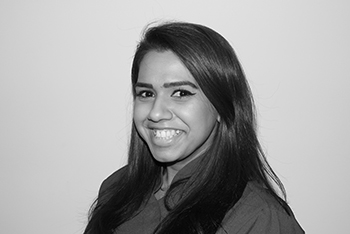 Devi
Patient Care Coordinator
Read Bio
Devi recently joined Reading Smiles as one of our full time patient care co-ordinators. Devi loves the diversity of her job. She is a kind and very approachable person with a warm personality.
Devi demonstrates excellent customer service, she aims to provide all our patients a unique experience at Reading smiles, creating a warm and friendly environment and making our patents feel welcomed and valued.
In her spare time Devi enjoys spending time with family and friends, going to the gym and enjoy cooking.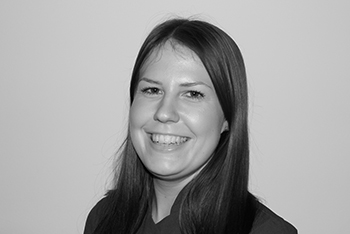 Rhian
Patient care coordinator
Read bio
Rhian is one of our full time Patient Care Co-ordinators.
Rhian is a warm hearted person who strives for perfection in all that she does. She has a strong NHS back ground and after many years' experience working for National Health Service she has decided to join the private sector. Rhian's aim to provide 5 star patient care at all times!
Rhian loves to travel and explore new places, she has recently returned from a year in Australia. She also enjoys spending time with friends and family in her spare time.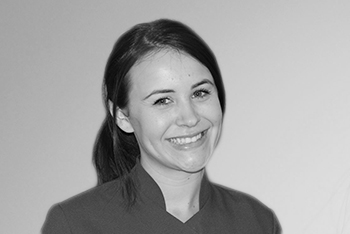 Read bio
Jemma Daniels
(GDC: 250388)
Jemma is our head nurse at Reading Smiles. She started her career in dental nursing in 2012.Jemma is a highly organised and extremely knowledgeable dental nurse. Jemma enjoys working with all the specialist dentists at Reading smiles. She creates a warm, calm and professional environment. She particularly likes assisting the oral surgeon and periodontist with surgical procedures. Jemma has also worked closely alongside Dr Hanel, so her knowledge on Invisalign is outstanding.
Jemma takes on all the keys tasks of a head nurse, she in charge of all stock control and supervising the trainee dental nurses at the practice.
Jemma is an asset to Reading smiles, both the team and the patients love Jemma!
In her spare time she enjoys spending time with her partner and has recently started creating her own range of home-made soap and body products.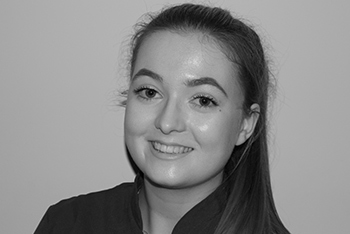 Read Bio
Skye
Skye is one of our trainee dental nurses at Reading Smiles
Skye's has always worked in hospitality and has a strong customer focused background. She loves helping people and gets great enjoyment out of assisting the public.
She has a warm and friendly manner. She particularly enjoys assisting Dr Hanel with Smile makeovers at the practice, she gets great satisfaction when she sees how happy patients are with their new smile .Skye is keen to pursue a career in dentistry, she feel that working towards her dental nursing diploma is just the tip of the iceberg!
Skye is an active person, she enjoys going to the gym and has recently joined a local netball team. She also has a passion for animals and volunteers at a farm with their annual lambing season.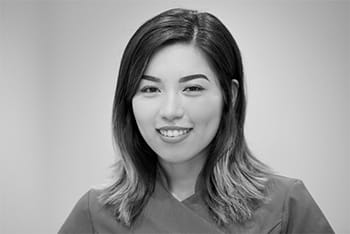 Read Bio
Precious Ghale
(GDC: 25021)
Precious has been with Reading Smiles since we opened and is known for her caring nature and excellent dental knowledge. Working towards becoming a hygienist, Precious is studying towards this in her spare time.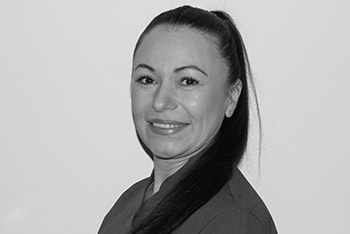 Vicky Caraman
Dental Nurse
Read Bio
Vicky Caraman
(GDC: 273174)
Vicky is a one of our amazing dental nurses at Reading Smiles. She works closely with our Dental Hygienist and Therapist Dayle Greenfield. Vicky qualified as a dental nurse in June 2016 with an NEBDN Diploma. Vicky is also a qualified first aider. She is the newest edition to the dental nursing team at Reading smiles, she relocated with her husband and son to Berkshire earlier this year.
Vicky has a gift for learning languages, she speaks Russian and native Romanian, German and Spanish, and of course fluent English! In her spare time she is enjoys spending time with her family.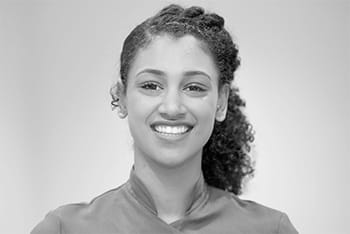 Shani Israel
TRAINEE NURSE
Read Bio
Shani's friendly and gentle nature is a perfect fit for nursing. She is training towards her nursing qualification. In her spare time, she loves spending time with her partner and young son.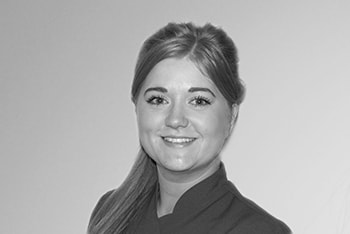 Rebecca James
Dental Nurse / Treatment coordinator
Read Bio
Becky has been in Dentistry since leaving school. She qualified with a diploma in dental nursing in 2013. After 6 years of experience at a private dental practice in London, Becky joined the team at Reading Smiles as a Dental Nurse and Treatment Co-ordinator. Becky is currently attending college in London to gain her management and leadership qualification. Becky is a key part of the team at Reading Smiles and she works closely alongside Dr Hanel. Her warm and bubbly personality always puts patients at ease!
In Becky's spare time she likes to keep fit by attending a variety of gym classes, spinning being one of her favourite and also spending time with her family and friends.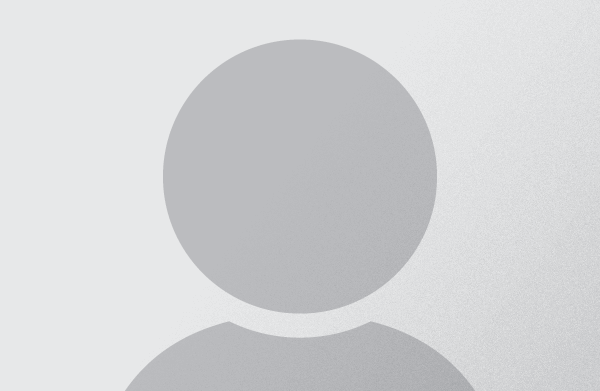 Angela Hernandez
Treatment coordinator
Read Bio
Angela
Angela joined Reading Smiles team in October 2017, and you will find her smiling & supporting the whole practice, from Reception through to treatment plans. In Angela's spare time, she enjoys going to the gym and visiting new places.