Digital Impressions In Reading
See Your Smile BEFORE Treatment Starts
We often get patients who ask us "What will my teeth look like after the Invisalign treatment?".
It's easy to say their teeth will be straighter and their smile will be amazing, but what better way than to actually show them an instant accurate 3D impressions of your teeth followed by a preview on the Invisalign outcome simulator.
Reading Smiles are proud owners of an iTero® Element Scanner.
We have invested in the latest digital technology that allows patients to see an incredibly accurate 3D digital impression of their own teeth, with the click of a button. The process with the iTero Element Scanner takes minutes, and it can also show you an assimilation of what your teeth will look like once they have completed the Invisalign treatment.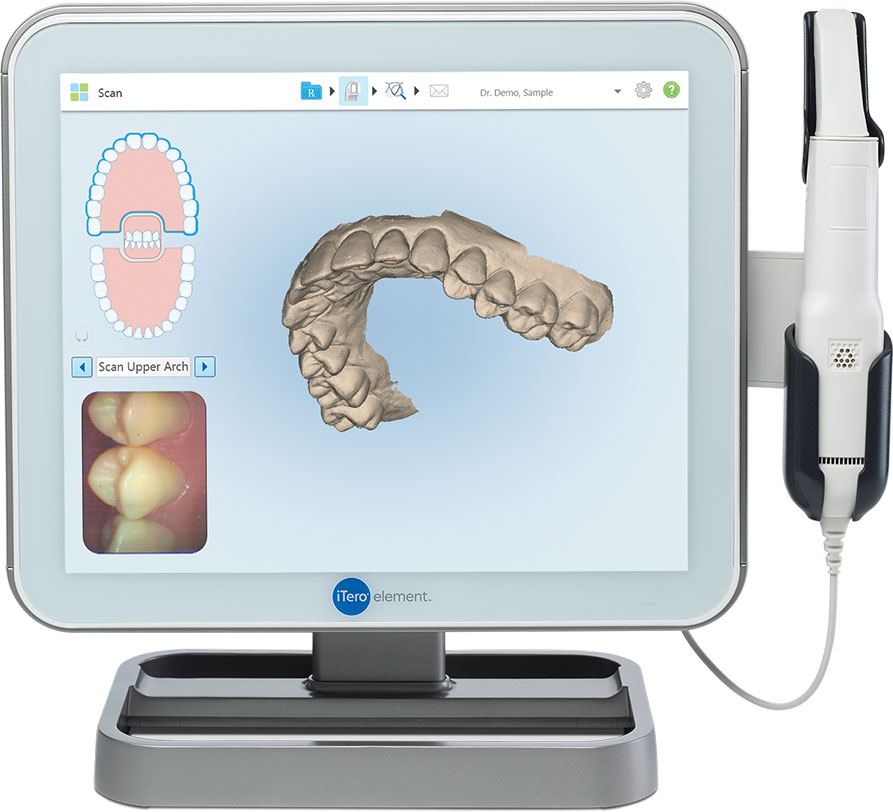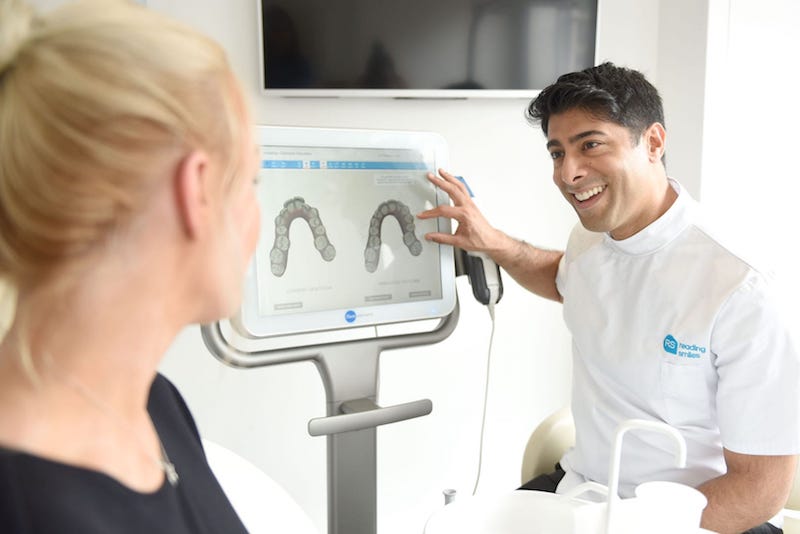 Book Your Invisalign Consultation
The Benefits Of Digital Scanning
A comfortable experience where patients can breathe and swallow as normal. Especially suitable for those patients that experience gagging when having impressions taken with trays.
The scanning procedure is simple and fast, taking only a few minutes. Patients can see 3D scans immediately, and can expand or adjust the image just like you do with photos on a smartphone.
The impressions are very accurate, and this digital technology eliminates the need to retake impressions.
[et_pb_slick_loop_archive admin_label="SB Slick Loop Archive" loop_layout="25534″ post_type="testimonial" posts_number="10″ offset_number="0″ arrows="off" dots="on" dot_colour="#aa9775″ center_mode="off" autoplay="on" pause_on_hover="on" slides_to_show="3″ adaptive_height="off" vertical="off" fade="off" _i="1″ _address="2.0.0.1″ /]