What Is Cosmetic Dentistry?
Cosmetic Dentistry covers any dental treatment that helps improve the appearance of your smile.
This ranges from a small white tooth coloured filling or teeth whitening through to braces, veneers or a full smile makeover tailored to your lifestyle and desired outcome.
At Reading Smiles, our team excel in cosmetic dentistry, with experience on Harley Street, Knightsbridge and advanced courses at some of the most prestigious cosmetic dentistry institutes worldwide.
Book a free consultation to learn more about how we can help improve your smile.
Improve Your Smile Today!
Cosmetic Dentistry At Reading Smiles
If you are considering cosmetic dentistry our aim is to help you make an informed, long-term solution that suits your oral health and lifestyle: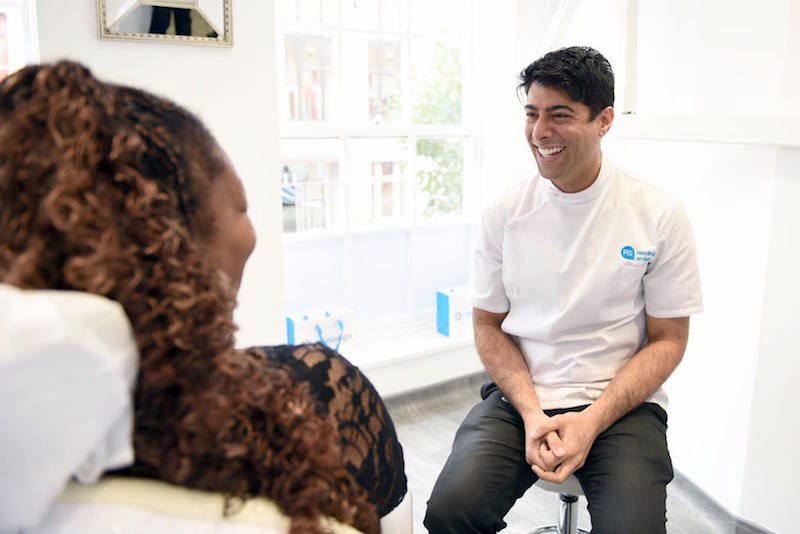 At your initial consultation we run through your goals for your smile, what you are trying to achieve and the pros and cons of each option.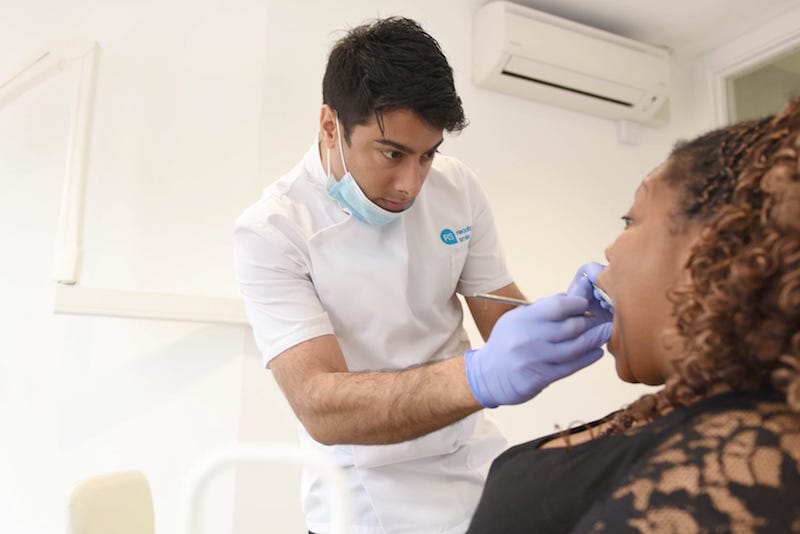 We check the health of your teeth and mouth, this may involve an x-ray and advise on the best options.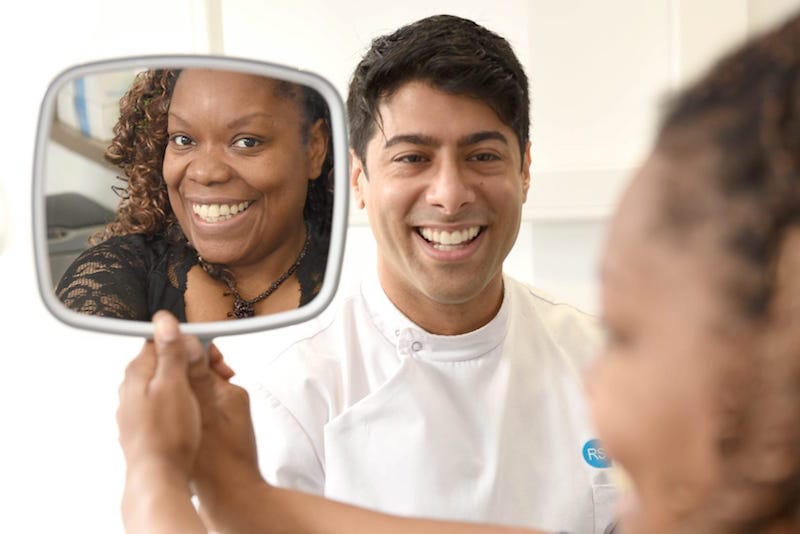 The treatments are discussed with you in detail and provided in a treatment plan for you to review in practice or take home.
If you decide to go ahead with the treatment we provide excellent support and aftercare to ensure we achieve the best possible result for your smile.
Cosmetic Dental Treatment At Reading Smiles
Smile Makeover
Any number of orthodontic treatments may be employed to straighten your dentition
Dental Veneers
Thin porcelain veneers are laid over less than perfect teeth to create a smooth, even finish
Dental Implants
Dental implants can be used to replace missing teeth and give you a uniform smile
Teeth Whitening
Several techniques can be used to remove staining and improve your smile
Dental Crowns
These dental restorations are used to improve the look of your teeth and to protect them
Dental Bridge
Any number of orthodontic treatments may be employed to straighten your dentition
Cosmetic Dentistry In Windsor?