Lingual Braces at Reading Smiles
Lingual braces are the most invisible braces within orthodontics! Lingual (which means tongue or, in this case, the side nearest the tongue) braces are placed onto the back of your teeth, making them completely invisible on a day to day basis, even when you smile! In fact, the only time that they are barely visible is when you laugh.
Lingual braces have now even been worn by The Duchess of Cambridge herself, Kate Middleton!
Alike traditional fixed braces, a lingual brace is worn for anything up to three years for treatment completion. Contrary to popular belief, once you get used to your lingual brace, they're actually very comfortable!
As with any orthodontic treatment, it's important to keep your teeth and your braces in their best oral health through your treatment. Here at Reading Smiles, we will keep an eye on the health and oral hygiene of your teeth, in order to best advise you on when you should be seeing the hygienist.
Here at Reading Smiles, the lingual brace treatment that we offer is the Incognito brace! The Incognito braces are suitable for everyone, from children to fully grown adults, no matter what your age, with Incognito, it's never too late or too early to straighten your smile.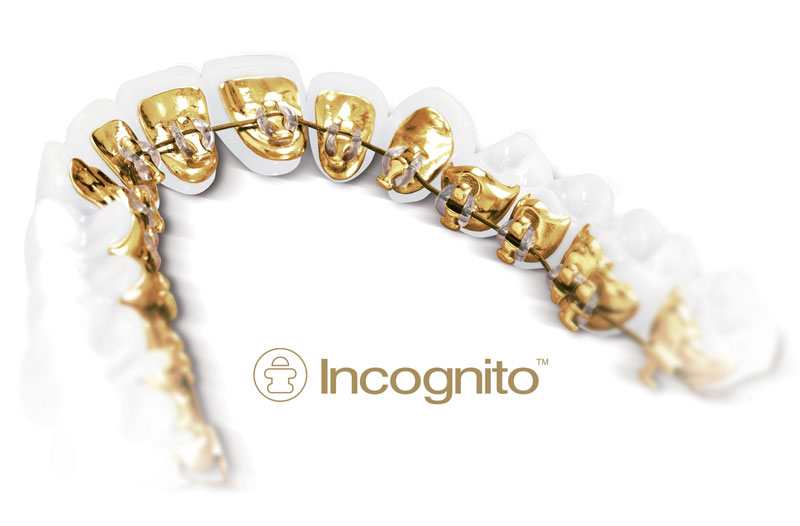 Choose Reading Smiles for Lingual Braces
Award-winning dentists
Free whitening worth £295
Free removable retainers worth £300
Why wait? Interest-free finance available
Book Your consultation for Lingual Braces
Cost of Lingual Braces in Reading
Lingual Braces is affordable
Many people worry about the
cost of Lingual Braces
, and so we have devised a number of payment plans to help you afford the right treatment.
Lingual Braces from £2.00 per day with our finance options.
Lingual Braces
Free removable retainers worth £300
Free teeth whitening worth £295
Free initial consultation worth £95
You may wish to opt for a brace treatment like Incognito if you wish to be able to hide your brace. Some people may chose Incognito as it isn't visible and for aesthetic reasons; some people find fixed orthodontics unsightly. Or maybe they want their orthodontic treatment to be discreet for professional reasons.
Why else might you want to consider the Incognito brace?
Incognito braces are all individually 100% custom made just for you!
Most patients with Incognito braces undertake a very short adjustment period, meaning that you will be able to eat and speak normally fairly soon after your first Incognito brace is fitted.
Most patients also experience minimal discomfort and speech interference, if at all!
The Incognito braces are an extremely reliable orthodontic treatment for correction of all different types of incorrect tooth positions.
Incognito is suitable for everyone, of all ages!
With Incognito, there is no risk of decalcification (decay) to the front of the tooth
As the Incognito brackets are made from gold alloy, nickel allergies are not a problem!
As the brace is fitted onto the back of your teeth, they're practically invisible!
Learn about our braces options
Invisalign

Six month smiles

Providing teeth straightening treatment for adults & children at all our centres covering patients from Reading, Caversham and Berkshire.