Orthodontic Treatment For Teenagers At Reading Smiles
Unfortunately not all children and young people under the age of 18 will qualify for free orthodontic care available on the NHS. Private orthodontic treatment is available for those young patients with crooked teeth that are not eligible for NHS treatment, or for patients who would prefer to be seen privately.
The team at Reading Smiles are happy to discuss all the available options for your child; with 0% interest free options, and offers such as free teeth whitening, why wait?
Teenagers today have such busy lives that include school, sports, and socialising; so getting metal braces is probably not at the top of their list of favourite things to do. But they
can
get their crooked teeth fixed in a discreet way and without the need for metal wires and brackets; with Invisalign Teen, which is Invisalign clear braces but specifically for teenagers.
Invisalign Teen clear braces straighten their teeth without wires and brackets, using a series of clear, customised, removable appliances called aligners. It's virtually undetectable, which means teenagers can straighten their teeth without anyone noticing much. They can still eat and drink what they want. Also, they can brush and floss normally to maintain healthy gums and teeth, and there are no metal wires or brackets to cause mouth abrasions.
They're free to enjoy the things that make their teenage years the best times of their life.
Invisalign in Reading is the best choice for straightening the crooked teeth of teenagers as they are designed to accommodate growing mouths; it is the perfect teeth straightening system for the teenagers of today.
Invisalign Teen aligners are specifically suited for teenagers, as they still have teeth growing. It is different to the usual Invisalign system as Invisalign Teen has special eruption tabs that allows erupting molars to be guided into the perfect position (to avoid further alignment issues), and they also have blue dot compliance indicators to remind the patient to change aligners.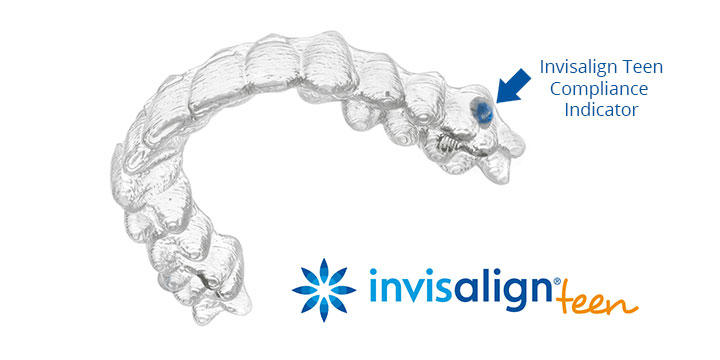 Ewan – Invisalign For Teenagers Case Study

With Ewan's passion for the stage he didn't feel metal fixed braces would be suitable for him and wanted a more discreet way of straightening teeth – Invisalign Teen was a great option for him.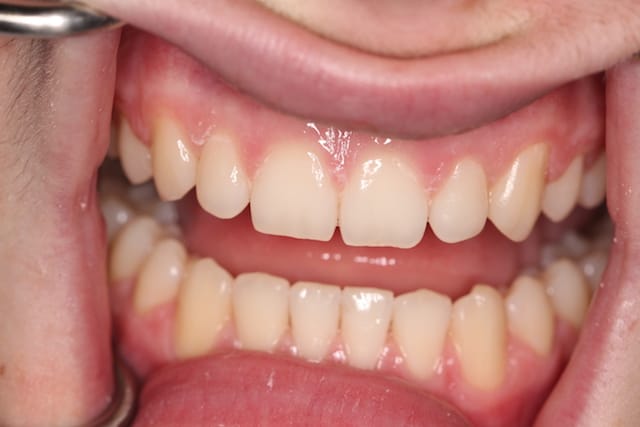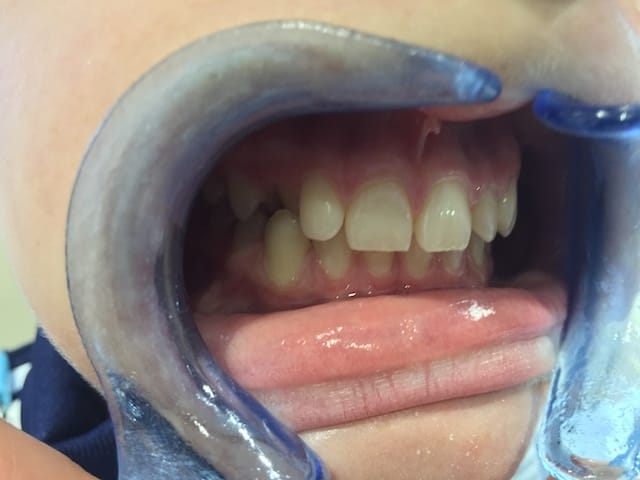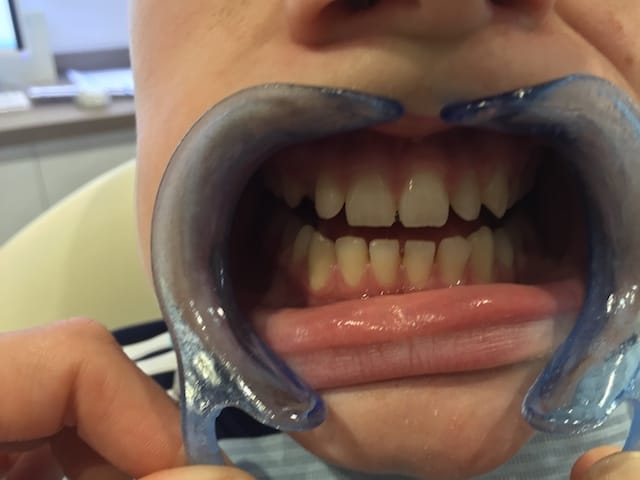 Six reasons why you should choose Reading Smiles for your teenager's braces
Award-winning dentists
Free initial consultation worth £95
Free whitening worth £325
Free removable retainers worth £450
Free 3D scan worth £350
Why wait? Interest-free finance available
[et_pb_slick_loop_archive admin_label="SB Slick Loop Archive" loop_layout="25534″ post_type="testimonial" posts_number="10″ offset_number="0″ arrows="off" dots="on" dot_colour="#aa9775″ center_mode="off" autoplay="on" pause_on_hover="on" slides_to_show="3″ adaptive_height="off" vertical="off" fade="off" _i="1″ _address="7.0.0.1″ /]